Do you ever feel like you're constantly playing catch-up with your emails? Do you find yourself manually sending duplicate emails over and over again? If so, it might be time to start looking into email automation.
Email automation has transformed how professionals communicate. Being an expert in Email Automation can give you a high-level competitive edge and make your work life easier.
Email automation lets you automate sending bulk emails, schedule repeated events, and customize content to each recipient without manual effort.
It also helps you to track open rates, output, link clicks, and more. It gives you valuable insight into customer preferences and engagement opportunities. Email automation provides many benefits for businesses of all sizes.
Learning the basics can ensure that your email campaigns have a successful outcome.
What is Email Automation?
Email automation is a tool that helps automate specific tasks related to sending emails. Email Automation is quickly becoming an essential tool for businesses. By automating certain emails and tasks, companies can save time, improve efficiency and keep better track of their customers.
Email automation allows companies to set up triggers that specific events or customer actions can set off. If someone buys a product online, a personalized thank you email can be sent automatically after the purchase is confirmed.
It can also send notifications about special offers, discounts, or other activities that may interest customers. It allows organizations to deliver customized emails to customers at the right time without manual labor.
Email automation helps to create an enhanced customer experience while also helping minimize wasted time and money.
Benefits of Email Automation
The most significant benefit of email automation is that it helps save time and energy. Businesses can focus on content creation and client engagement by automating duties like welcome messages and follow-up emails.
Additionally, automated emails can quickly deliver critical information, such as order confirmations or shipping updates, without manually sending each out.
Finally, because automated emails are personalized and targeted toward specific customers, they can effectively drive sales and engagement.
How To Get Started With Email Automation
If you're not using email automation, you're missing a lot of time and energy savings. Email automation can help you send emails at the right time to the right people. It also helps to streamline your processes so that you can focus on other essential parts of your business.
And best of all, it's easy to set up and start. Let's take a look at how to get started with email automation.
Step 1: Choose Your Automation Platform
The first step is to choose an email automation platform. Many options are available, from free services like Zapier and IFTTT to paid services like MailChimp. Each offers different features and levels of customized, so be sure to read through the options carefully before making a decision.
Step 2: Set Up Your automation
Once you have chosen your platform, it's time to set up your automation. This involves creating triggers (events that will initiate an automated action) and actions (the automated response). For example, someone signs up for your mailing list.
When they enter their information, you may send them a welcome email with more information about your business or product. Be sure to set up each automation carefully to work as intended!
Step 3: Monitor Your automation
You should constantly monitor your automation once they are set up. Even if they initially work as planned, things can alter and force them to act otherwise.
To ensure email engagement, measure open and click-through rates for each email. Additionally, it's essential to check any spam filters regularly in case any emails were mistakenly marked as spam by mistake.
How Email Automation Tools Help Businesses Grow
If you're a business owner, you already understand the power of email. Email is one of the most economical ways to reach and engage your customer base, build relationships, and keep them informed.
When a customer or prospect takes a particular action, email automation sends a specific email. For example, let's say you have an online store selling beauty products. Customers who bought two or more goods in the past month could receive 10% off via an automated email campaign.
It allows you to automate tasks that would otherwise be tedious to do manually. While keeping clients updated on your brand and products, you can focus on other elements of your business.
But what if there was a way to streamline the process and make it even more efficient? This blog post will explain how these tools can help you scale your business faster than ever before.
What Are Email Automation Tools?
Email automation is a great way to stay connected with your target audience and ensure they receive the correct information timely. Rather than sending out emails manually, automation allows you to set up automated triggers.
This can include workflow emails that help prospects come down the sales funnel, personalized birthday greetings, or automated blog updates.
It makes it easier and more efficient for businesses to keep clients engaged with their newest news and promotions. It's an invaluable asset for any brand looking to increase leads, sales, and revenue as quickly as possible.
Email automation is hands down one of the best marketing tools at your disposal. Email campaigns allow you to track message performance and learn what content resonates with your audience.
Not only that, but emails also help you to pinpoint better the most likely demographic that will become customers.
It is an efficient way of increasing customer communications while learning more about their preferences. It's brilliant to take full advantage of what email automation offers!
Benefits of Using Email Automation Tools
The most significant benefit of email automation tools is that they save time and money by automating manual processes. By automating these activities, firms may focus on other elements of their operations while keeping customers engaged.
Email automation is an excellent way to save time, resources, and money while keeping your customers engaged and informed. Automating email campaigns can help you remain top-of-mind with customers without expending too much effort or energy.
Let's look at how this technology works and the benefits it can bring to your business.
Increase engagement: You can create personalized messages tailored specifically for customers by automating emails based on customer actions. It will lead to increased engagement with your brand. Customers like to engage with emails that feel personal rather than generic mass emails sent out to everyone on your list.
Save time: Automated emails let you build campaigns once and forget about them until they need adjustments. This saves time compared to manually writing each message every single time.
Improve efficiency: You don't have to worry about forgetting important messages with automated emails. They are all sent out automatically at the right times without any effort required from you or your team members. This leads to improved communication between yourself and customers, further improving efficiency overall.
Finding the Right Email Automation Tool for You
Email automation can be an excellent tool for streamlining your workflow. It allows you to reach out to prospects or customers quickly and effectively. Finding the right automation tool, however, is a significant feat.
You'll want something that fits your business needs and any specific requirements you may have. Priority levels, calendar management, customer segmentation, and email customize should be examined for each email automation solution.
As with any service for your business, it's essential to read up on user reviews before committing to anything. Once you've found the perfect tool, you can start connecting with customers in an entirely new way.
It can be overwhelming to compare them, so where do you start? Read on for tips on how to look for the right tool.
Research Your Needs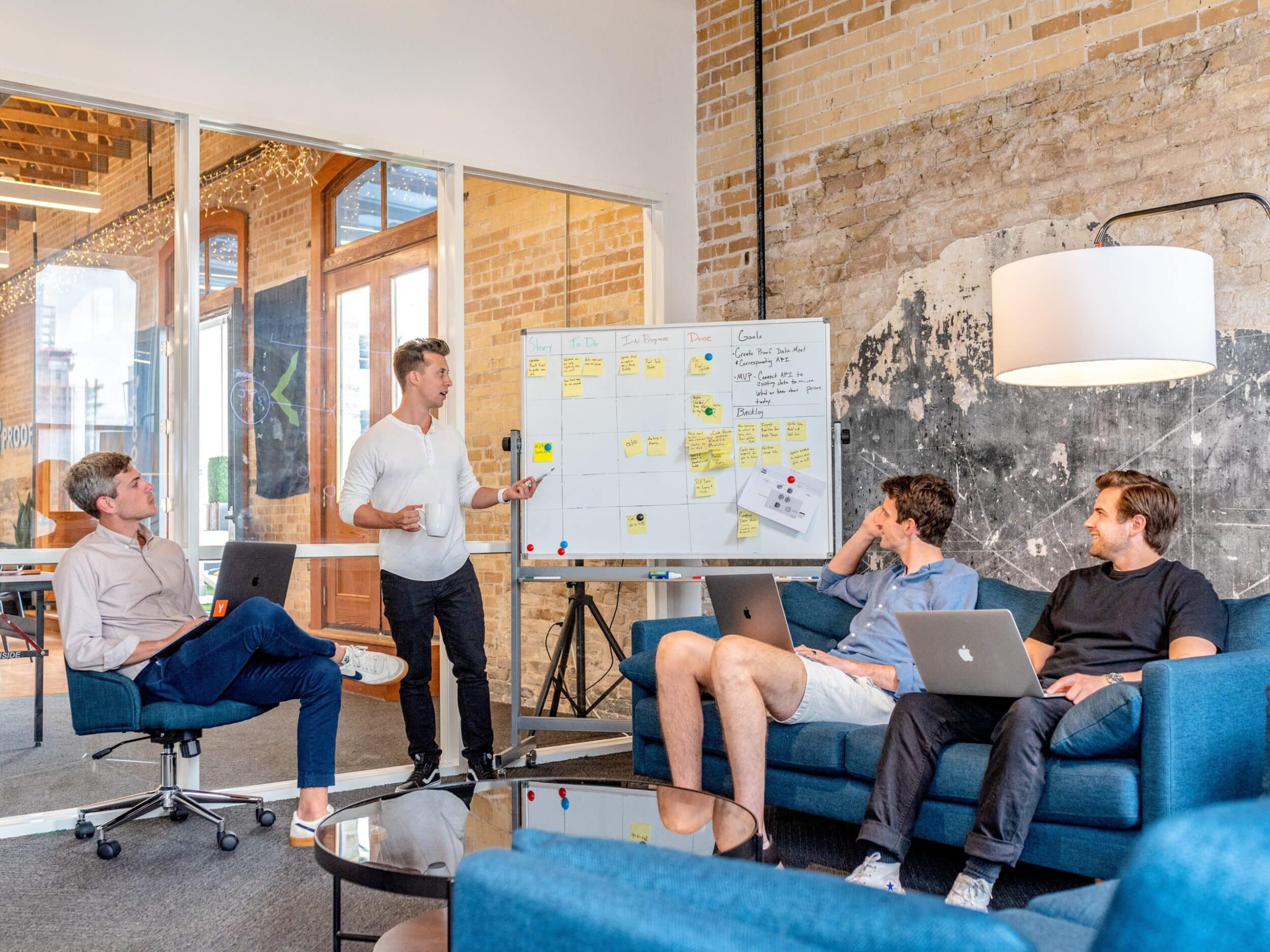 Email automation managing your subscribers is a breeze. But it's essential to take a few early moments to consider what features you need from the chosen tool. Are you looking for something basic with limited features?
Or do you have an extensive list of subscribers that require segmentation? Consider your needs and prioritize them before beginning your research. It will narrow down your choices and make it much easier to decide which tool is right for you.
Review Feature Lists
Once you know what features you need, check each provider's feature list to see if they have them. This is also an excellent time to check their pricing plans and see if they have any discounts or specials available. Knowing the features and how much they cost will help you to make an informed decision when selecting your email automation tool.
Read Reviews
Email automation tools increase business efficiency and streamline processes. But taking the time to read reviews before investing in one is essential. Customer reviews are an invaluable resource for getting firsthand accounts of how reliable and easy to use a particular product is.
Plus, you can learn about the quality of customer service offered by the company in case you encounter any problems. Taking a few moments to check out what customers are saying may save you hassle and money in the long run.
Conclusion:
Email automation streamlines your workflow and saves time on tedious tasks like sending out welcome messages or follow-ups. It allows you to send the right message at the right time.
Hence, your customers feel valued and appreciated while also helping to grow your business by establishing relationships with customers over time. Try email automation if you want to manage your email marketing without sacrificing quality or customer service.