Email automation tools are an effective strategy to reach a wide range of customers and keep your business at the forefront of their minds.
It's an incredibly powerful tool that can boost your customer base, grow brand loyalty, and increase sales.
With email marketing, you can easily create personalized messages to send out to potential and existing customers alike. Let's take a closer look at what email marketing is and how it works.
What is Email Marketing?
Email marketing is just what it sounds like. Using emails as a way to market products or services to customers or potential customers.
This type of digital communication strategy allows businesses to target specific audiences with messages tailored specifically for them. There are several different types of email campaigns, such as newsletters, transactional emails, promotional emails, and more.
Depending on the type of message you want to send out, there are various ways you can tailor your emails for maximum impact that you can get from the marketing strategies that you can execute through email marketing tools.
What is Email Automation?
Email automation is a process whereby you can set up automated messages for your contacts ahead of time. This means that when someone subscribes to your list or takes a certain action, they will receive a predetermined email from you as they will be already added in your mailing list.
It eliminates the need for manual editing, as all emails sent will be based on pre-written templates.
The Benefits of Email Automation Tools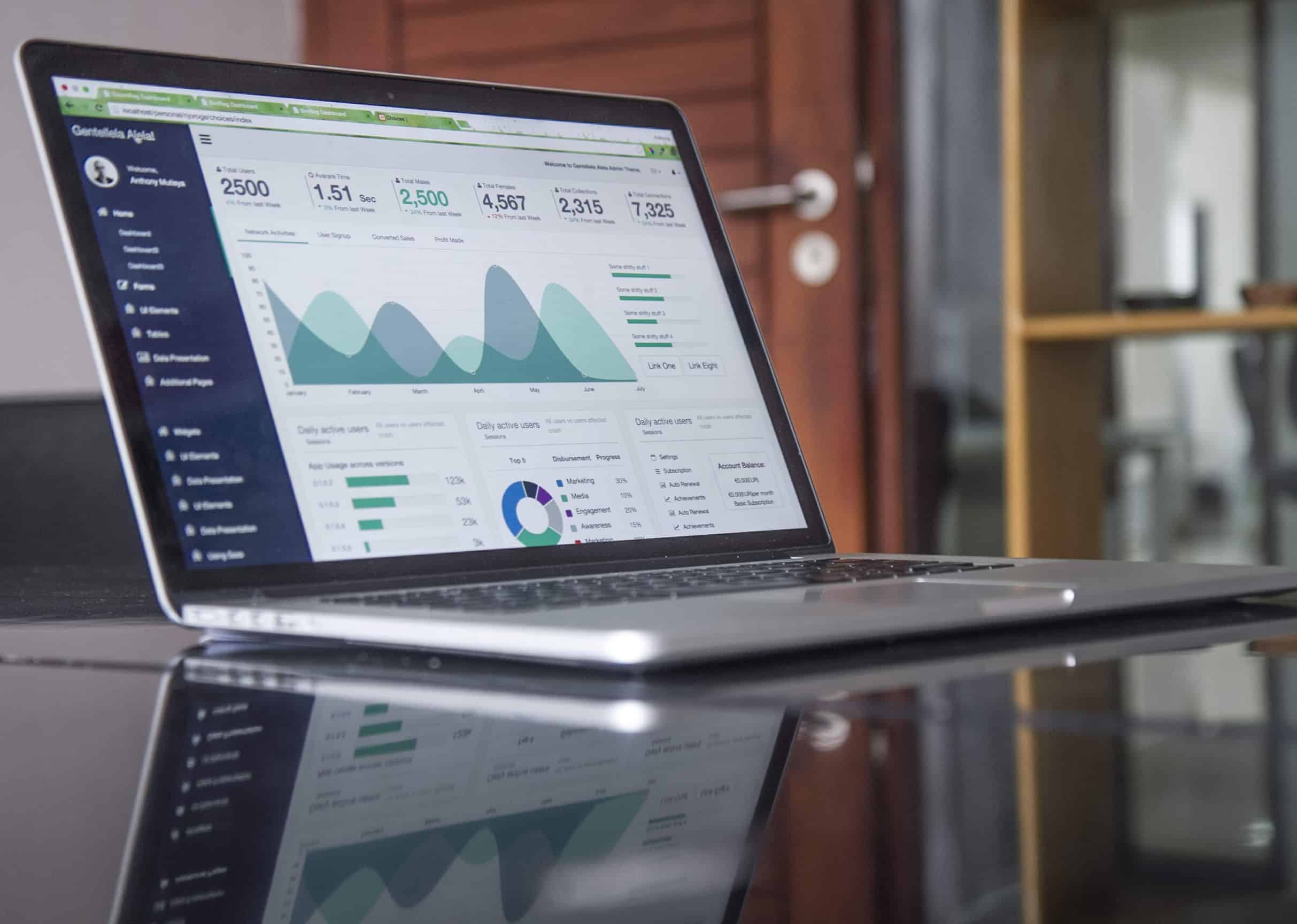 Using automated emails has several benefits: it saves time, increases efficiency, and ensures consistency across multiple messages.
For instance, if you're running an online store, you can use email automation to ensure that customers who abandon their carts receive email reminders about their purchases within 24 hours of doing so.
This can help boost sales by encouraging customers to complete their purchases. Additionally, automated emails can also be used for customer service purposes, such as sending out follow-up surveys after purchase or responding to customer inquiries on time.
Let's list some benefits of Email Automation Tools
1. Automation: No Human Error
Email Automation Tools are a great way to make communicating easier, faster, and more efficient. It allows emails to be sent out in bulk with virtually no manual intervention or effort required – meaning you can eliminate the headache of worrying about manually sending each individual email out.
It can make replying quick and easy by writing automatic boilerplate answers for every message based on certain keywords and phrases. Set up automated filters to keep your inbox organized and save time looking for what you need.
Email automation makes it possible to use your time elsewhere instead of worrying about how tedious this process usually is through automated workflows. These tools are an extremely useful tool in making sure that you don't miss any emails that come in or need a response!
2. Leads Nurturing
Email Automation Tools can be extremely helpful when it comes to nurturing leads. By setting up certain trigger emails, such as web pages and landing pages visited, timely emails are sent automatically to keep clients further engaged with your company's offerings.
Email Automation Tools also allow companies to personalize their messages, giving potential customers the feeling that they are receiving something uniquely tailored for them. By taking the time to nurture leads through Email Automation Tools by sending emails regularly, companies can create relationships with leads, making them more receptive and further down the sales funnel.
Email Automation Tools provide a great opportunity for small businesses & large businesses to foster growth and increase client engagement!
3. Driving Sales
Email Automation Tools are an incredible tool for boosting sales and marketing graphs. By automating daily tasks, they allow your sales team to invest their valuable time into driving more sales by reaching customers more swiftly and accurately.
Email Automation Tools can segment customers, analyze customer data and increase engagement with customers all while allowing your sales team to focus on closing deals.
The data collected through Email Automation Tools allows for better targeting of potential clients, increasing the effectiveness of marketing campaigns and gives your employees a higher chance at success in their pitches. Email Automation Tools offer tremendous benefit to any sales team aiming to close more deals faster.
4. A Personalized Touch
Email automation tools are a great way to make sure your business communications have that extra personal touch. These automated tools are easy to use, making it effortless for your team to craft unique and engaging emails every time. Email automation can help ensure all customer-facing emails include the same tone of voice, keeping customer relationships consistent.
Plus, you can save time by setting up automated reply messages and timeline triggers so you don't miss any opportunities to keep in touch with potential customers or reach out after a purchase has been made. Email automation helps take that personalized approach to stay connected with your customers and build strong relationships with them.
5. Keep your customers engaged
Email Automation Tools make it so much easier for businesses to communicate with their customers faster and more efficiently than ever before. Email automation can help you send automated personalized trigger emails to your preferred audience, whether they are newsletters, notifications of new products or sales promotions.
Your customers will be amazed by the fast and accurate responses they receive in real time. Email automation tools also facilitate conversations with an easy-to-use user interface that allows you to answer questions quickly and track customer engagement in one place.
It's never been so simple to keep your customers engaged on a deeper level and take your business relationship to new heights!
6. Detailed Insights of Campaigns
Email automation tools are a great tool for businesses looking to maximize their online marketing campaigns. With access to detailed reports, you can gain insight into the success of each emails sent and make any necessary changes or updates to ensure optimal performance.
Email automation tools allow you to track open-rates, click-through rates, unsubscribe rates, and more so that you always have the most up-to-date information about your email campaigns in order to make more informed decisions.
Email automation takes out the guesswork associated with manual reporting processes and delivers unprecedented accuracy and detail in each report – allowing businesses a greater understanding of measurable results from their campaigns.
Pricing of Email Marketing Automation Software?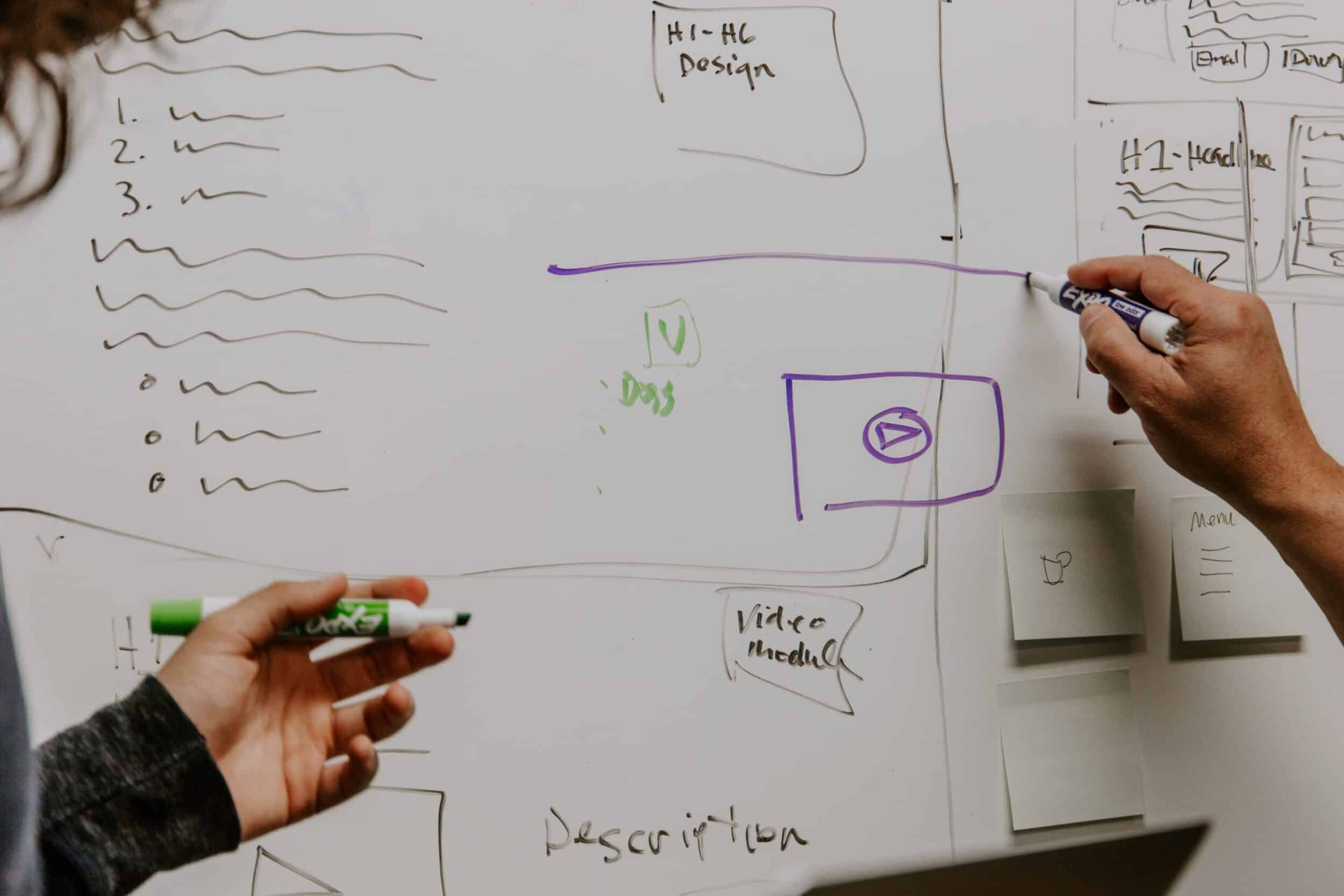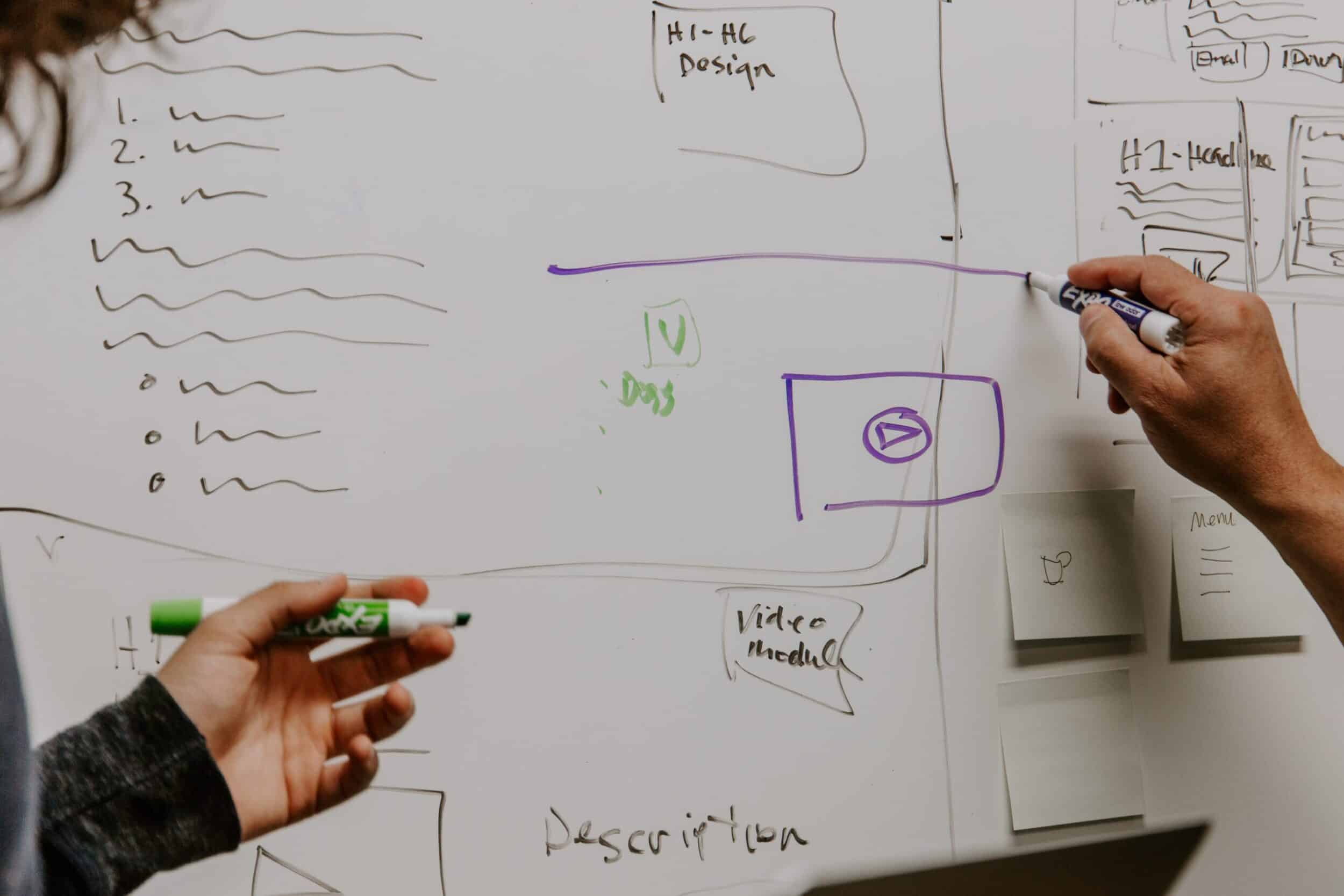 Pricing for email marketing automation platforms typically falls into one of two categories:
Limiting the number of interactions through pricing (aka subscribers)
Pricing that restricts the number of emails sent
Some email automation programs increase in price as your subscriber base grows. E-commerce companies sometimes have a sizable contact list. Therefore, from a pricing perspective, email service providers with unlimited email contacts are very appealing.
Agencies and other companies with fewer, high-value clients typically have a considerably smaller contact list. Therefore they are likely to favor those who just limit the number of emails sent.
7 Best Email Automation tools
Every tool comes with pros and cons, depending on the user's expectations. Here are the best 3 email automation tools that can help your business to skyrocket its growth!
1. ConvertKit
One of the most popular email automation tools is ActiveCampaign. It offers many features that make it easy to create automated campaigns that are triggered by certain events or conditions.
For example, you can set up an automated campaign. So, when someone signs up for your newsletter, they will receive a series of emails over time automatically, including information about your company and services.
In addition, ActiveCampaign also offers analytics so you can track how effective your campaigns are and make adjustments as needed. You can also send drip campaigns with ActiveCampaign.
Active Campaign's paid plan starts from $9.24/month to $275.99/month for 500 contacts.
2. MailChimp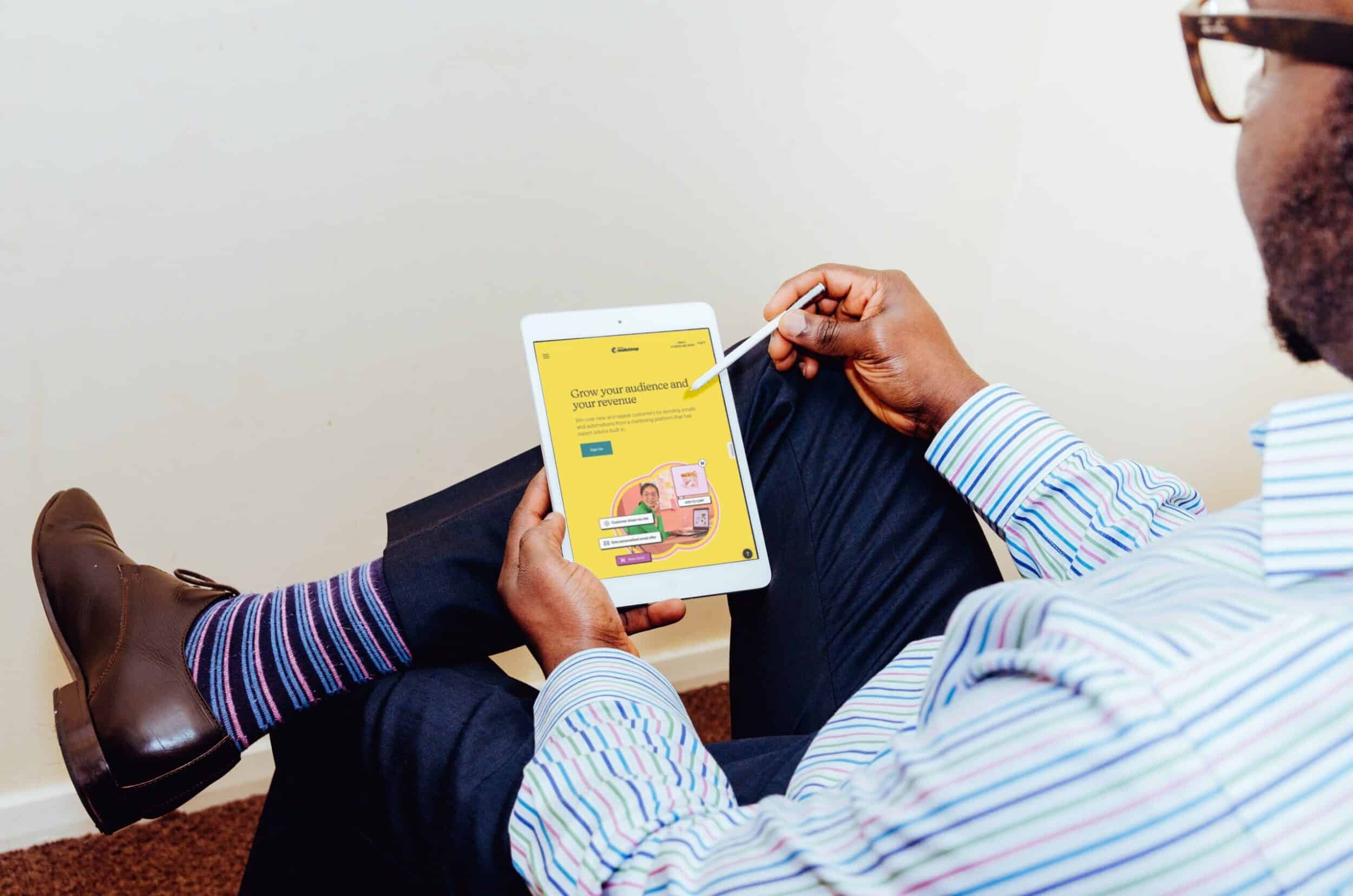 Another great email automation tool or email marketing platform is MailChimp. This software allows you to easily create email campaigns and manage subscribers in one place.
It also has drag-and-drop templates so you don't have to start from scratch when creating an automated campaign. Additionally, it provides features like A/B testing to help you find which emails performing better than others and make changes accordingly.
MailChimp's paid plan starts from $19.99/month to $299/month.
3. Zapier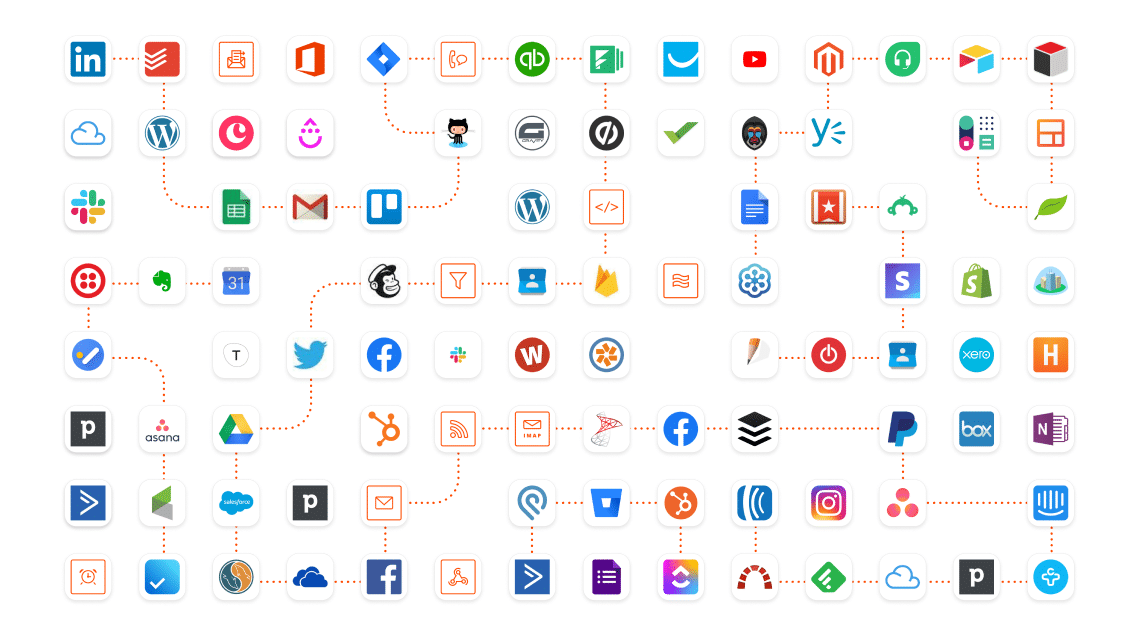 Zapier is another powerful tool for automating emails. It allows users to connect different apps so that data can be shared between them automatically.
This means, when someone signs up for your newsletter on one app (like MailChimp), their information including email addresses will be automatically sent to another app (like ActiveCampaign).
This makes it easier to manage multiple applications without having to manually transfer data between them whenever something gets updated.
Zapier's paid plan starts from $19.99/month to $299/month.
4. Hubspot
Email automation tools are a must-have tool in any digital marketer's toolkit. Enter Hubspot, an excellent email automation tool that allows you to create automated emails, newsletters, and customer journeys.
With Hubspot, creating stunning emails is effortless and can take your email marketing game to the next level.It takes only a few clicks to set up: once you pick out a template and add your content, Hubspot will automatically deliver it at exactly the right time, every time – perfect for those who want to stay on top of their customer engagement strategies.
From autoresponders to segmentation, Hubspot can help simplify all aspects of email marketing. So, if you're looking for an easy to use yet powerful automation tool for email, then Hubspot could be just what you need!
Hubspot's paid plan starts from $45/month to $3600/month.
5. GetResponse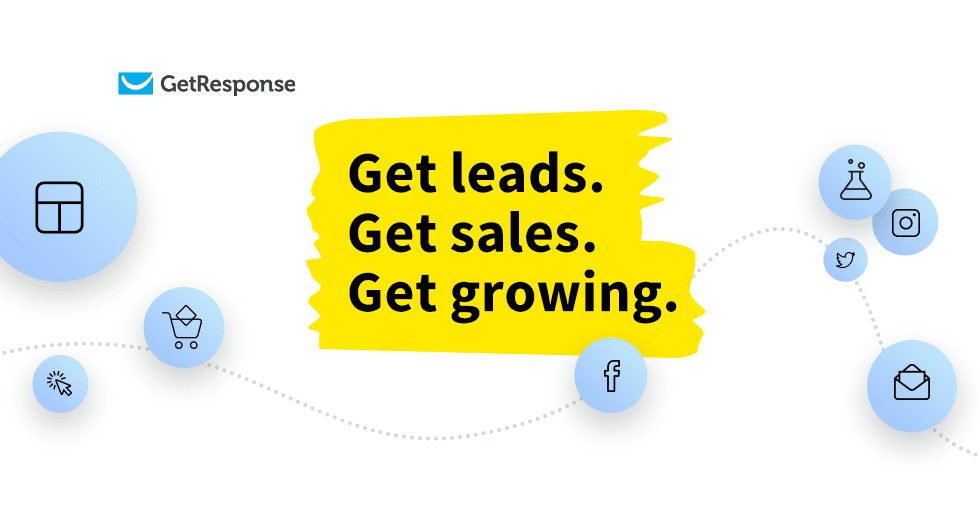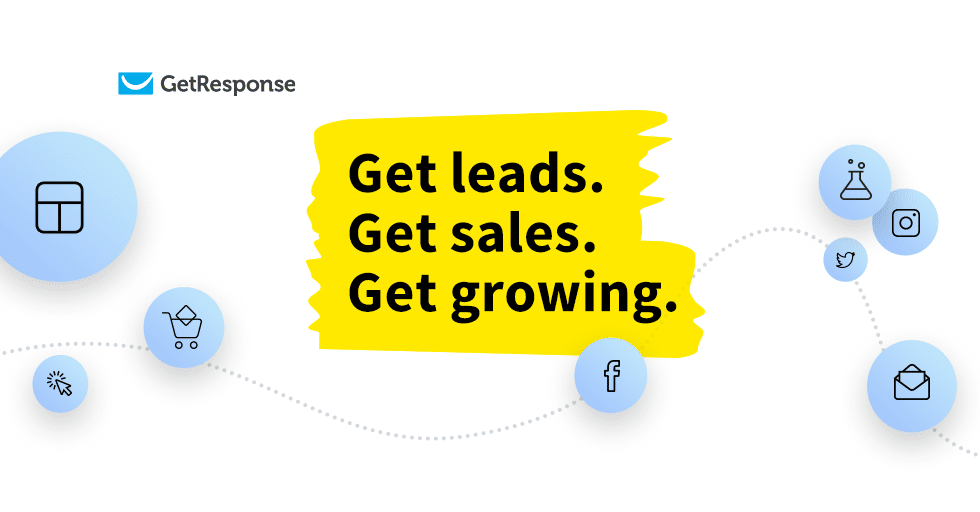 Email automation tools, such as GetResponse, can be a powerful tool in any email marketing strategy. GetResponse makes it easy to build and maintain your email list and even measure its performance. With automated messages and segmentation capabilities, you can tailor emails to individual customers and send them at the optimal time to drive more conversions.
You also get access to an analytics dashboard that allows you to track your progress over time, so you know what works best for your business. Email automation with GetResponse helps establish credibility with your customers while expanding your reach in a cost-effective manner.
GetResponse paid plan starts from $15.58/month to $97.58/month for 1000 contacts
6. Wishpond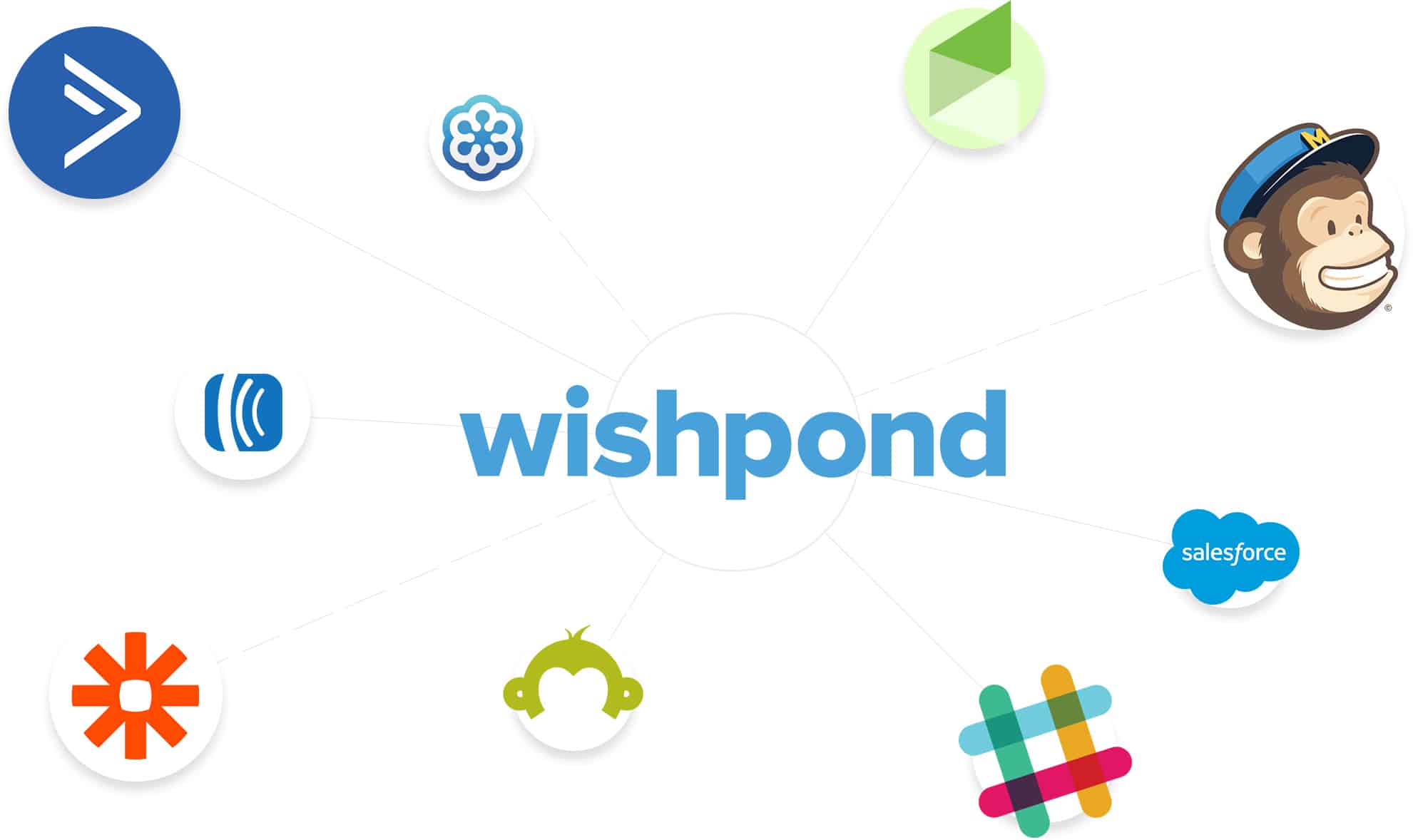 Wishpond is one of the most comprehensive ones on the market to streamline a business's marketing operations. It provides a range of capabilities that include creating signup forms, sending welcome emails, setting up dynamic Email Campaigns, A/B Testing messages, triggering workflows based on customer behavior, and personalizing email content to match user preferences. Plus, the dashboard includes detailed analytics that make it easy to track progress towards goals.
Wishpond can be easily integrated with other tools such as Facebook Ads or Google Tag Manager for deeper insights too. With its intuitive interface and extensive features, it's no wonder why so many businesses are turning to Wishpond as their go-to Email Automation Tool.
Wishpond's paid plan starts from $69/month to $199/month
7. ConvertKit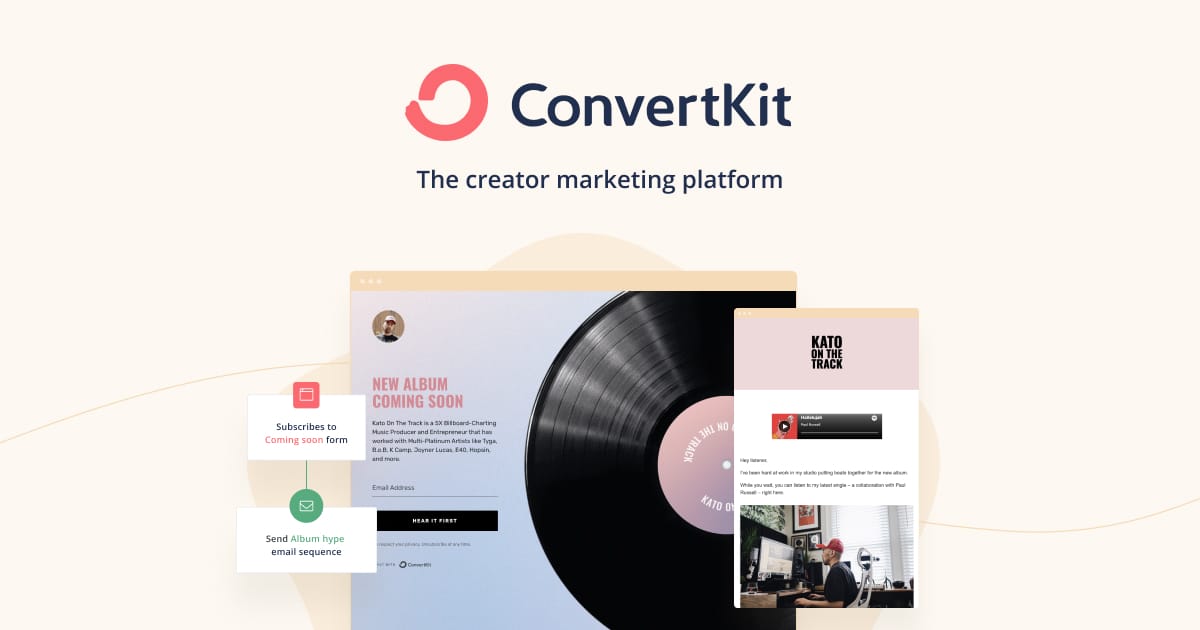 For those looking for Email Automation Tools to help streamline their online business, ConvertKit is an excellent choice. It allows users to take control of their customer interactions, simplify email marketing tasks and double down on content creation instead of wasting time with manual processes that can easily be automated.
Plus, it has enough features and analytics to please even the most seasoned data-driven marketers. Its user-friendly interface makes it easy to learn and manage. So, no matter what your experience level is with Email Automation Tools, you'll soon be able to maximize its potential.
With ConvertKit at your side it'll be easier than ever before to stay connected with your customer base in a relevant way that resonates with them.
Convertkit's paid plan starts from $9/month to $25/month. They also have a free plan for 300 contacts a month.
2 Best Email Performance tracking tools
With a bunch of email performance tracking tools, here are the best ones we found for you!
1. Google Analytics
Google Analytics is one of the most popular analytics platforms on the market. It offers powerful insights into how your emails are performing.
With Google Analytics, you can track open rates, click-through rates, bounce rates, unsubscribe rates, and more. This tool also allows you to segment your audience to get a better understanding of who is opening your emails and who isn't.
And best of all, Google Analytics is free!
2. Campaign Monitor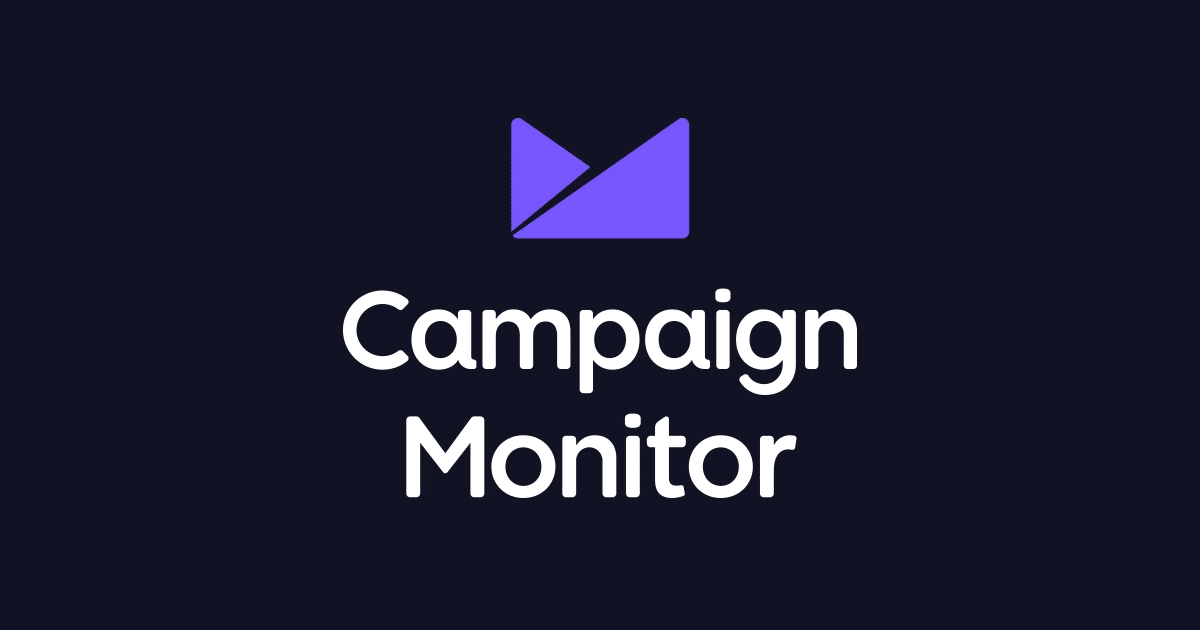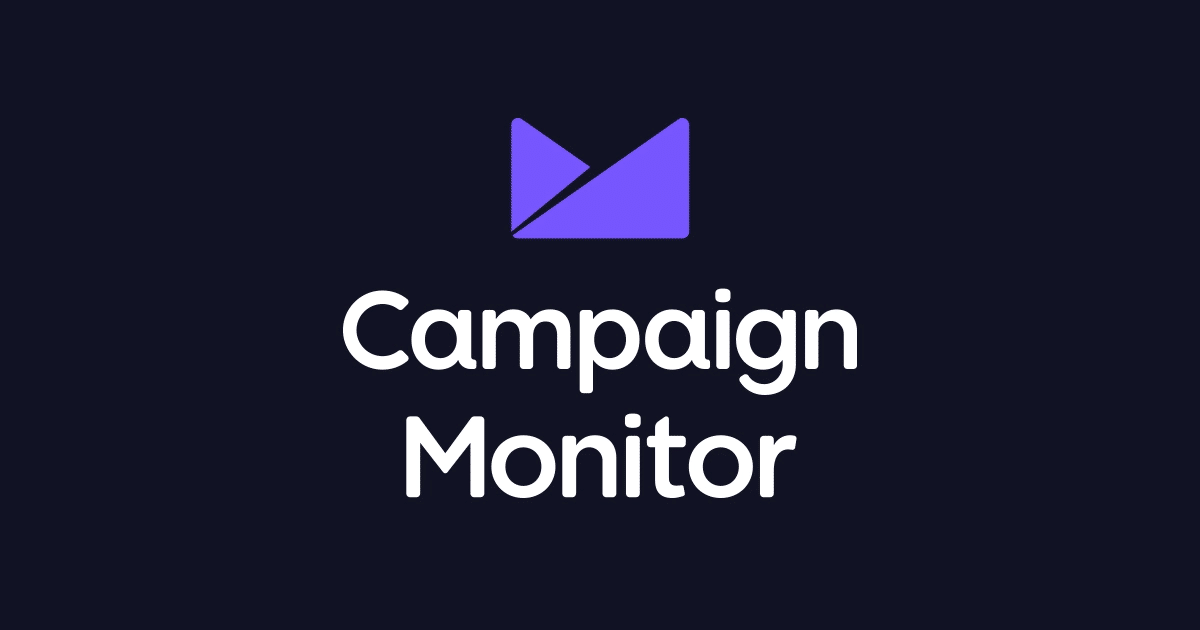 Campaign Monitor is another popular email marketing service that helps businesses monitor their email campaigns in real time.
It allows users to create automated email campaigns. It also track open rates, click-through rates, unsubscribes rates, bounce rates, spam complaints, and more.
The service also provides detailed reports to get a better understanding of how campaigns are performing over time. Campaign Monitor offers both free and paid plans depending on how many subscribers you have.
Conclusion
Email Automation tools are invaluable for managers looking to streamline their digital marketing efforts while still providing quality content and customer experiences for their contacts.
With the right tools in place, managing your campaigns will be much easier — freeing up more time for other tasks!
So if you're looking for an effective way to manage your digital presence without sacrificing quality or efficiency then give email automation a try today!