Are you a mobile app developer looking for more job opportunities? A standout mobile app developer resume can be the key to unlocking your dream career in this fast-growing field and setting yourself up for success.
Writing a stellar resume, however, isn't always easy – especially if you are unsure of what employers are specifically looking for. Don't worry!
In this blog post, we will discuss tips on creating an eye-catching mobile app developer resume that is sure to grab the attention of recruiters. Get ready to take your application skills and accomplishments from good to great!
Also, know these advantages and disadvantages of mobile app development before you apply for a job!
What is Mobile App Developer?
Becoming a Mobile App Developer can be a rewarding experience. It's becoming an increasingly popular path for those looking to jumpstart their career in tech.
Plus, the job offers a range of challenges that keep you on your toes and constantly learning. If you're interested in becoming a Mobile App Developer, there are many educational and training services available to provide courses and resources so that you can gain the technical skills needed to create modern apps.
With dedication and hard work, there's no limit to how far you can go as a Mobile App Developer!
How to Become A Mobile App Developer?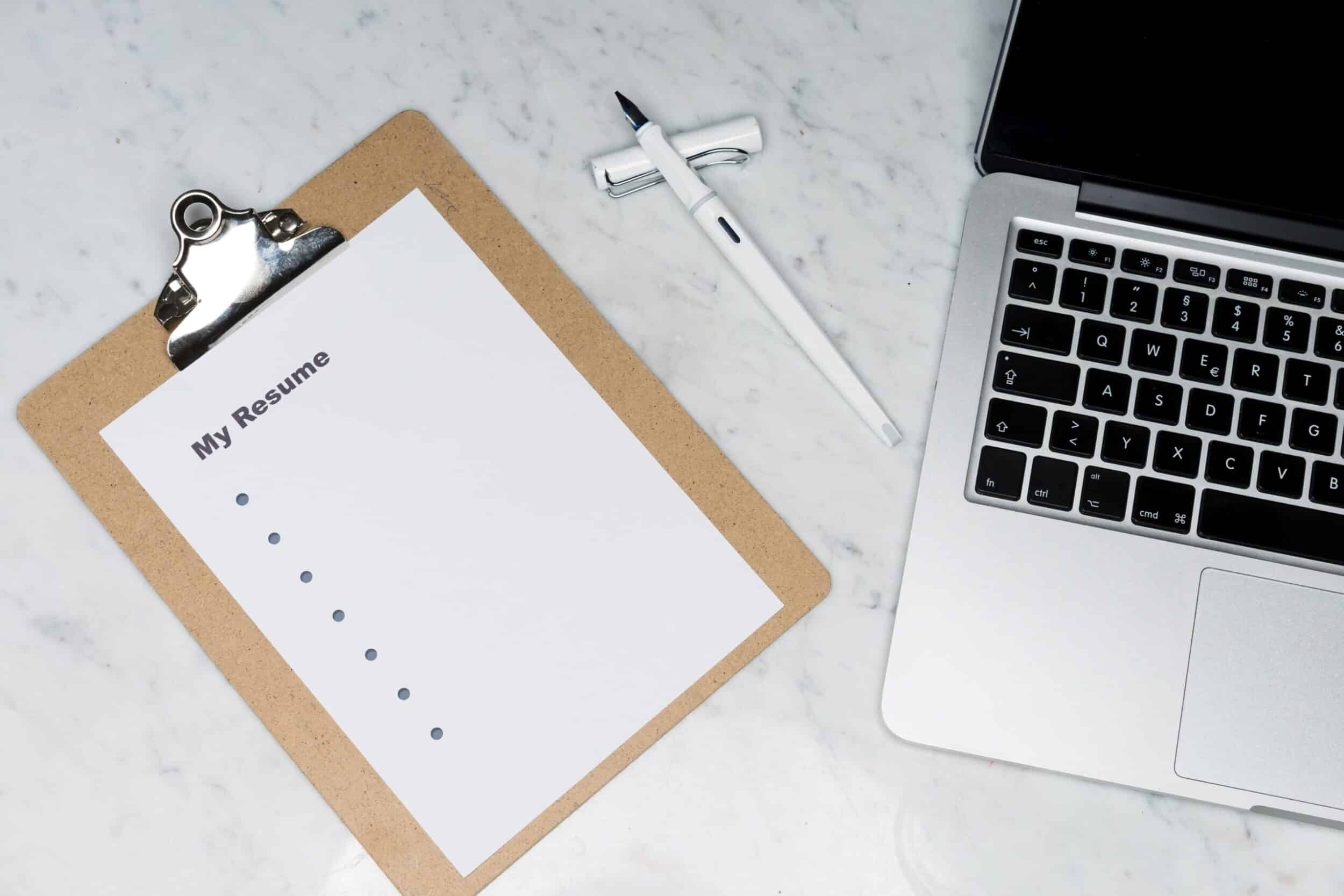 A Mobile App Developer is a professional who creates apps for mobile phones and other devices.
These developers are responsible for designing the look and feel of an app, programming the code behind it, incorporating user feedback, testing the app for performance, ensuring the security and stability of the app, and submitting the final product to app stores for approval.
They must have a sharp eye for detail and be able to work with even the most complex coding languages.
As technology changes constantly, keeping up with various trends is also part of what makes a successful mobile app developer. All in all, being a Mobile App Developer can be both challenging and rewarding.
How to Write a Mobile App Developer Resume?
If you're a mobile app developer, having an impressive resume is essential when it comes to landing your dream job – or any job for that matter! You don't want recruiters and employers to overlook your valuable skills due to an uninspiring resume.
Writing an effective developer's resume can be tricky at first. Including these sections in your resume and writing each one of them will help you to land your interview.
1. Include Relevant Job Experience
When applying for a position as a mobile application developer, make sure to make the most of the experience you have gathered. Showcase your accomplishments and highlight the projects you have worked on.
Highlighting relevant job experience can help make sure that hiring managers take notice of your skillset, achievements, and qualifications for their open mobile development position.
Additionally, this could be an integral part of a resume that impresses employers and sets you apart from other candidates. Make sure to showcase your professional development experience in the best possible way.
2. Give Examples of Apps You've Built
Whether you're just beginning your mobile app developer journey or have been in the industry for years, having a mobile app developer resume that emphasizes the projects you've completed is essential.
From creating widgets for a mobile grocery store to designing a mobile app that assists high school students with college applications, when you include the specific details of each app you've built in your resume, it will have an immediate impact on your value as an employee.
Make sure to describe how each of your mobile apps benefits their users and adds brief feedback from any reviews they've gotten as well. Doing this effectively can really help to differentiate yourself in competitive job markets.
3. Highlight Your Achievements
Your accomplishments are one of the most important parts of your resume. Make sure that each job or project you list has at least one achievement associated with it.
For example, if you designed an app that was released on an app store, including the total number of downloads and any reviews or ratings associated with it. Anything that demonstrates how successful your apps were should be included in this section.
4. Include Contact Information
Be sure to include accurate contact information on your resume. So potential employers can easily get in touch with you if they have questions or want to set up an interview.
Include your name, email address, and phone number prominently at the top of your resume. So they can find it quickly without having to search through pages of text for it.
5. Include Your Education
When writing a mobile app developer resume, it's important to include information about your educational background.
List out any degrees or certifications that pertain to programming and software development. Such as a Bachelor's Degree in Computer Science or a certificate in mobile app development.
Be sure to list out any additional courses taken related to mobile app development as well. This will show employers that you have taken the time to further develop your skillset.
6. Be Specific About Your Technical Skills
One of the most important aspects of being a successful mobile app developer is having strong technical skills. When writing a mobile app developer resume, make sure to list out specifically which languages and frameworks you are proficient in (e.g., Swift, Objective-C, Java).
If there are any other tools or technologies you have experience with (e.g., APIs, databases), be sure to mention those as well. The more detail the better – this will give potential employers an idea of what kind of work environment you would thrive in.
7. Highlight Soft Skills
One of the best strategies is to highlight your soft skills in your resume. This means being aware of the transferable qualities that are related to the type of mobile app development job you're seeking.
Showing that you can engage in teamwork or showcase organizational skills can mean the difference between getting your foot in the door versus getting stuck in the slush pile.
Take time when creating or updating your mobile app developer resume to assess how you can effectively draw out these soft skills and demonstrate them clearly as part of your qualifications for that dream job.
8. Add Profile Summary
Adding a profile summary to your mobile app developer resume is a great way to make yourself stand out. It's an opportunity for you to showcase your most impressive accomplishments and add more detail than the standard resume format allows.
Not only does it help provide potential employers with a deeper understanding of your qualifications, but it also acts as a tool to demonstrate why you would be the right person for the job. Plus, it's an easy way to up the professionalism factor of your resume!
How to Write an Objective Statement for a Mobile App Developer Resume?
As a mobile application developer, it's important to craft your CV in such a way that it stands out from the others. An essential element of this is writing an impressive objective statement that sets you apart from the crowd.
When writing your objective statement, consider addressing the specific companies and roles you're interested in working with and make sure your qualification is emphasized. Additionally, try to keep it concise but informative so it captures attention quickly.
Writing an objective statement for a mobile app developer resume can give you an edge over other applicants, so make sure to write one that is tailored specifically to you.
After all, this is a crucial part of your CV and you don't want to make any mistakes. Before you write the actual objective statement, make sure you have a clear idea of what strengths and skills you bring to the table as a mobile application developer.
You should also list your relevant experience and qualifications. That'll help accentuate those strengths so that employers can see why you're the perfect fit for their position.
Once you have identified these points, the rest should be relatively straightforward using all of this information. As a foundation, craft an objective statement that conveys your ambition and professional goals!
With careful attention to detail and a bit of effort, writing an effective objective statement for your mobile app developer resume will be a piece of cake.
How to Highlight Soft Skills on a Mobile App Developer Resume?
As a mobile application developer, you need to do more than just list your technical proficiencies. Your CV should also communicate your 'soft skills such as communication and problem-solving abilities.
When highlighting soft skills, be sure to show rather than tell. Provide examples of situations where you've demonstrated these skills while ensuring that the tone is written in a professional manner.
Use phrases like 'effective collaboration', 'actively listening', or 'results-driven' to showcase how your behavior has been integral in taking on team tasks and getting past any challenges that may arise along the way.
Remember Your CV should reflect not only your technical assignments but also the value you contribute to the team in other ways. Soft skills can make a huge difference in the professional space and should be highlighted on your mobile app developer resume.
These skills could include problem-solving, communication, creativity, leadership, or efficient time management.
Consider adding tangible key points such as any group projects you headed and accomplishments from working cross-departmentally to demonstrate your strengths.
Giving concrete evidence of soft skills can be just as important as quantifying your hard tech skills when applying for a job as a mobile application developer and will help you differentiate yourself from other candidates.
How Does a Good Mobile App Developer Resume Look Like?
A good mobile application developer's CV should list not only your technical skills and experience with coding and platform development but also demonstrate your aptitude for problem-solving and collaboration.
Focus on showcasing projects you have completed, with details about the applications you developed and how they solved user issues.
Show interest in the latest trends in technology. So employers will know you are dynamic and capable of expanding your expertise as needed. Make sure to include any certifications or training you have received that relate to mobile app development.
Additionally, don't forget to showcase soft skills such as creative thinking and communication it'll make a great impression on employers.
It should draw the attention of employers quickly and easily, highlighting the unique strengths that you bring to the table.
A good mobile app developer resume will start off with an eye-catching summary of your professional qualifications. And then detail accomplishments such as developing successful applications for Android or iOS platforms.
Then each project that you've worked on should be outlined in individual sections with details. Such as technologies used, design changes implemented and challenges faced.
Finally, be sure to include other skills that might be beneficial such as front-end development, analytics, or debugging experience. When all this is organized professionally, employers won't hesitate to call prospective candidates for interviews!
Tips for Designing the Best Mobile App Developer Resume
There are some key tips to remember when creating your CV as a mobile application developer. firstly, set out a clear and concise summary at the top of your CV so that employers can quickly identify your key skills and experience.
Secondly, provide deep technical knowledge about the development tools you have worked with such as frameworks, databases, and platforms. Finally, keep it concise by providing relevant examples to evidence each point throughout the CV.
Overall, these tips can help you create a great mobile application developer CV that stands out from competitors and grabs the attention of potential employers.
Tailor your CV to each role you're applying for – highlight the skill set and software experience that's particularly relevant. Second, make sure it's easy to read and skim – include clear sequential headings and highlight key phrases with bold font.
Third, think beyond traditional employment history and list any other activities or passions which are related to mobile application development, such as giving talks at conferences or writing blogs on coding topics.
Check the quality of the formatting after saving your file in pdf format and don't forget to proofread your work. Implement these tips into your developer CV to ensure it stands out from the crowd!
Sample Draft for a Mobile App Developer Resume
[Full Name]
[Contact Details] | [Office email address] | [City, State] | [Professional website]
Professional Summary
[ summary of your mobile app development skills, experience, and objectives/goals]
Work Experience
[Job Title/Designation], [Job-Start date–End date]
[Company Name], [Location]
Education
[Institute name], [Graduation/Degree -month and year]
[Description of coursework /extracurricular activity]
Skills
[Skill about mobile app development]
Conclusion
Writing a standout mobile app developer resume doesn't have to be difficult just remember these three tips.
Make sure all the information is relevant, highlight all applicable achievements, and include contact information prominently at the top so employers can easily reach out to schedule an interview.
With these tips, creating a great mobile app developer resume will be easy.
Remember to highlight your strengths and include details about your education and technical skills.
This will help potential employers get an accurate picture of who you are and what kind of candidate you would make for their team.