In web development, there's no substitute for having a dedicated team to create and maintain your website. Hiring a dedicated web development team can save you time, money, and stress while providing expert advice and support. Here's what you need to know about working with a dedicated web development team.
Are you a business leader or hiring manager looking to hire web engineering teams? If so, you'll need to know what roles and qualifications are essential for success. This guide will provide an overview of the most important factors when hiring web engineering teams, from job descriptions to skill requirements. Read on for more information!
Role Descriptions
When it comes to web engineering teams, several vital roles must be filled for a team to be successful. First and foremost is the lead engineer, who will lead the rest of the team and ensure that all its members are working together cohesively.
This person should have extensive knowledge of web development technologies, design principles, and project management. Additionally, they should have excellent communication skills and an eye for detail.
The other roles within a web engineering team include web developers, software engineers, UX/UI designers, QA testers, system administrators, DevOps engineers, and analysts. Each role has its responsibilities and qualifications; it's essential to ensure those hired into these positions have the necessary experience and expertise in the given field.
Skill Requirements
Several areas need attention regarding technical skills required by web engineering teams. First, having a thorough understanding of HTML5/CSS3 is essential for any web engineering team member, as this is the foundation upon which all websites are built.
Additionally, familiarity with JavaScript frameworks such as React or Angular is necessary for success in this field. Furthermore, knowledge of backend technologies such as NodeJS or PHP is helpful in many cases. Finally, proficiency in databases such as MySQL or MongoDB can be instrumental when managing data-intensive tasks or applications.
Working well with others is also crucial to the success of any web engineering team. After all, collaboration is often necessary for projects to be completed effectively and efficiently. As such, interpersonal communication skills are critical; communicating ideas while working collaboratively can make all the difference between success or failure on any given project.
What is a Dedicated Web Development Team?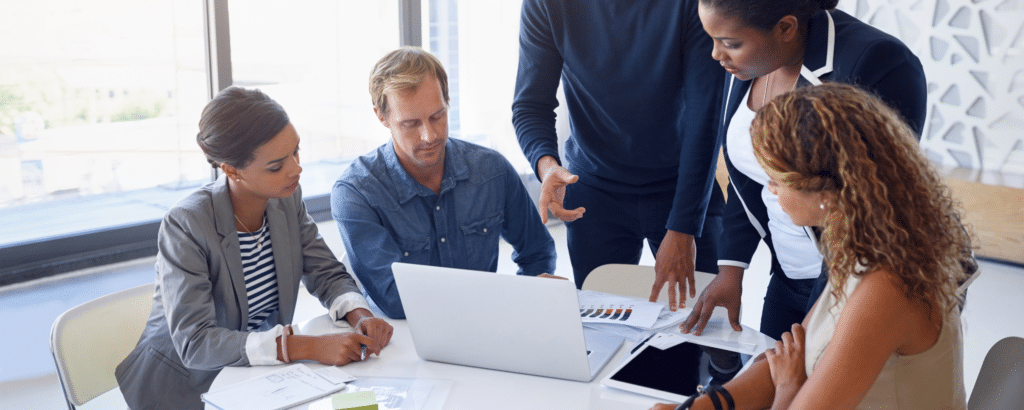 A dedicated web development team is a model of cooperation that utilizes an outsourced workforce and brings together clients and developers to work on a project together for an extended period. This particular style of outsourcing is the most efficient.
Working with a dedicated web development team can mean the difference between having a website that just sits there and a website that drives business. A dedicated web development team dedicates time to understanding your business, your goals, and how they can be achieved through a captivating website experience.
The right web development team will know the latest technologies, programming languages, and best practices so that your site is up-to-date and optimized for users. Ultimately, working with a dedicated web development team will result in faster delivery times and fewer errors because of their dedication to quality assurance processes.
What Does a Dedicated Web Development Team Do?
A dedicated web development team is responsible for designing, coding, testing, and maintaining websites. They are experts in front-end and back-end development, meaning they have the skills to ensure your website looks great and functions properly at all times. They can also provide ongoing support so that your website is always up-to-date with the latest technology and trends.
The Benefits of Working With a Dedicated Web Development Team
There are many benefits to working with a dedicated web development team. Access to experienced developers means you can rest easy knowing that your website is being built correctly from the ground up.
This can save you time and money in the long run because it ensures your site is secure against malicious attacks or other issues. Additionally, having access to expert advice throughout the process means you can make informed decisions about how best to move forward with your project.
Beyond that, having a dedicated team also helps ensure consistent results over time by eliminating potential communication gaps between different developers working on different parts of the project.
This helps keep projects on track without any unexpected delays or bumps in the road, which could otherwise slow down progress significantly. And lastly, it provides you with an extra layer of accountability since everyone on the team is aligned toward ensuring everything runs smoothly from start to finish.
How to Hire a Dedicated Web Development Team?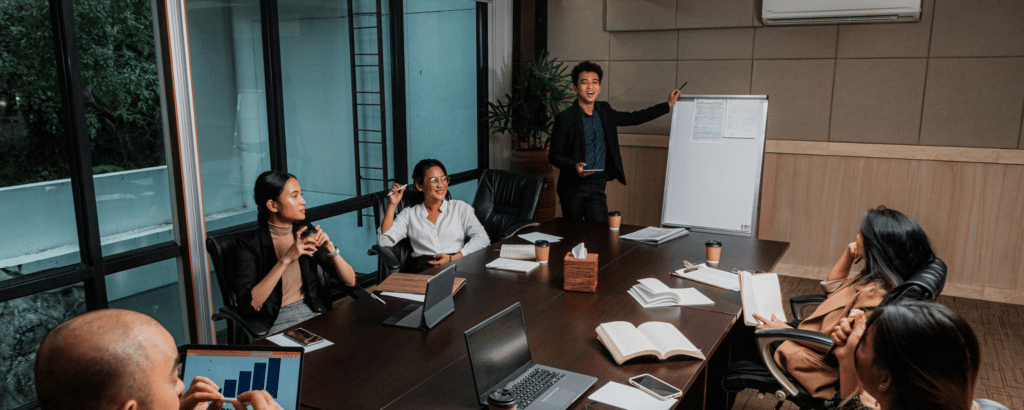 Hiring a dedicated web development team can be a daunting task for many businesses, but with proper planning and research, it doesn't have to be. First and foremost, it's essential to define your needs in detail, considering any known issues that need to be addressed and any innovative ideas you want the engineering team to work on.
Once those needs are defined, create a list of precise criteria you'll want potential teams to meet or exceed, such as their experience in developing similar applications or their existing portfolio of websites they've already built. After this is done, research potential teams that meet your criteria and contact them for an initial consultation.
During these meetings, ensure they understand the scope of work needed and demonstrate they have the appropriate experience to complete the project. Hiring an experienced and reliable web engineering team is no small task, but a successful partnership can be created by investing time upfront into researching and defining expectations.
Challenges in Hiring Web Engineering Teams
Hiring Web Engineering teams has its own unique set of challenges. Recruiting teams who understand the latest technologies, frameworks, and programming languages and have leadership skills and technical ability is challenging! Hiring a talented web engineering team requires detailed consideration of all candidates' abilities and personalities.
Hiring managers must also devise strategies to identify, interview quickly, and evaluate potential candidates to find the right personnel for their projects. Web engineering teams must work effectively together and be prepared to think outside the box when it comes to problem-solving.
Hiring the right people is crucial if you are looking for an efficient, skilled team working harmoniously towards success on your company's website-related initiatives.
Conclusion
A competent web engineering team can be invaluable when tackling complex projects; however, finding qualified individuals with the right mix of technical know-how and interpersonal skills can sometimes be challenging.
That's why it's essential for businesses and hiring managers to pay close attention during their recruitment process — only by doing so can they ensure that their final hires will meet their needs now and into the future! With proper planning and research, any business should have no trouble finding qualified candidates who are up for the challenge!